This is part of a sponsored collaboration with Latina Mom Bloggers and Disney Studios.
However, all opinions expressed are my own.
Happiness - felicidad – isn't that we we all strive for? While I realize it comes and goes, it's important to nurture your happiness every day. You can do this by:
• Counting your blessings… big AND small. Having a sense of gratitude will help you appreciate what you have and focus on the positive. ¡Cuenta tus bendiciones! 
Happiness is a warm hug. Un abrazo te llena de felicidad.

• Getting healthy. Good health is the groundwork of all happiness; eat well and exercise so you're feeling your best. ¡La base de toda felicidad es buena salud!
• Laughing. Even at yourself! It releases stress and does the body good. ¡Reírse de uno mismo es una de las mejores terapias!
Happiness is your best friend! Una mascota te hace más feliz.

• Making time for yourself. A little 'me' time allows you to recharge mentally, physically and emotionally.  ¡Encuentra tiempo para ti!
• Reconnecting with your loved ones. Spend time with family and friends each day and cultivate warm and trusting relationships with others. Go hug someone. ¡Pasa más tiempo con tu familia y tus amistades!
Happiness is having a sister. Mejores amigas.

• Sleeping. 7-9 hours a night. It re-energizes you! Lost sleep is a debt you can never pay back. ¡La falta de sueño es una deuda que no se puede pagar!
• Spending time outdoors. Fresh air, sunshine, and nature always boost your spirits. ¡La naturaleza es lo mejor!
Happiness is playing outside in the snow! Feliz de jugar en la nieve.

• Starting a hobby. Engaging in activities that you're passionate about will bring you joy. ¡Descubre qué te apasiona en la vida! 
• Volunteering. Helping others will help you feel good about yourself and appreciate what you have. It's in giving that we receive happiness. ¡Cuanto más damos, más recibimos!
• Watching a great movie. A little Baymax from the hit movie Big Hero 6 can go a long way! I just watched this animated film with my kids and have exciting news to share – Big Hero 6 is now available on Disney Movies Anywhere, and on Blu-ray™ February 24th, 2015! ¡Es una hermosa película!
ABOUT BIG HERO 6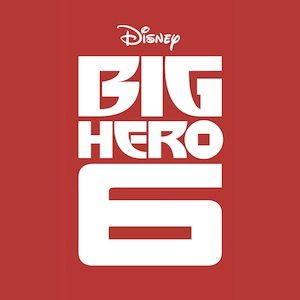 With all the heart and humor audiences expect from Walt Disney Animation Studios, Big Hero 6 is [Read more…]