Hi, I'm Mariana! Founder and Chief Blogger here at The Domestic Buzz where I write about motherhood, marriage, and everything it entails, including hundreds of reviews of products my family loves. Born in Corpus Christi, Texas, I spent my childhood hopping back and forth between Mexico and Austin, but now live in the suburbs of Washington, DC, with my husband of 13 years, and our two daughters, Maura (7) and Maya (10).
My Interests
I'm a proud Latina! Having traveled extensively throughout Mexico as a child, I'm deeply in love with the country, its people, and its culture, and go back as often as I can. I speak and write Spanish fluently.
Very active in social media circles, I chronicle our daily adventures on Twitter and Facebook. Need someone to host a Twitter party? Get in touch.
This year I'm committed to getting fit. While chasing after my kids is a workout in itself, I'm trying to eat well, training for a 5K, and hope to inspire others along the way.
My not-so-guilty pleasures… are Dance Central for Xbox Kinect and dark chocolate. In my free time I love to do crossword puzzles, watch reality TV, and dabble in photography and graphic design.
I enjoy working as a brand ambassador, developing long-term relationships with brands that make a good fit with my blog and offer content that my readers are interested in. Current and past partnerships include such family-friendly brands as: 4all by JoFit fitness apparel, Chuggington, Ragu, Backyard Discovery, Busch Gardens, Frigidaire, Wisk, Popsicle, Hasbro, Safety 1st, PBS KIDS, and more. Contact me at:
mariana (at) thedomesticbuzz (dot) com
**If you came here looking for Riding With No Hands, you're in the right place! I changed the name of my blog a while back, but the content remains the same.
ººººººººººººººººººººººººººººººººººººººººººººººººººººººººººººººººººººººººººººººººººººººººººººº
TDB Contributors
Lacey is a mid-western mother of three lovely children. Her background combines many years of studying and creating various types of designs, including interior architecture, industrial design, and interaction design. Lacey gained considerable experience in these areas, all while raising her two oldest children, ages 10 and four. Over the last few years, Lacey has focused on her family's newest member, her one-year old, which has allowed her to be a homemaker. She enjoys many types of creative activities, ranging from teaching her kids new drawing and painting techniques, to sewing, crafting, organizing, and problem solving. Lacey is always keeping her eyes open for ideas on how to improve spaces, products, and designs.
Growing up in the Midwest, Laura and her family relocated three years ago to the DC area. She has been married to her childhood crush for 6 years and they have two children, a 4-year-old daughter and a newborn baby boy to keep them busy.  While she dreams of being a stay at home mommy, she is employed as an alumni director for a University based in Washington, DC. Like most working moms, she's always striving to find the balance between work and family (is there such a thing?) and juggling the responsibilities of work while trying to be the best mommy to her two children. Still being new to the DC area, she and her family are still exploring all that the Nation's Capital has to offer. Laura loves trying new recipes, new restaurants, and new adventures.  She enjoys digital scrapbooking, making homemade baby food, and trying to get back to her pre-babies weight.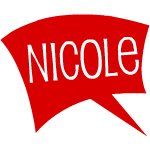 After living in the Washington DC area for 11 years, Nicole, her husband and three children recently returned to their roots in Southern California, closer to family and the beach! Nicole works part-time at a local nonprofit organization, and spends her afternoons shuttling kids to activities, volunteering at their school, and enjoying the mountains and the Pacific ocean year-round. She likes traveling and bike riding with her family and appreciates those occasional quiet moments to read a good book or have a cup of coffee with a friend.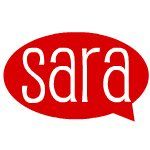 Sara is a thirty-something mom of one whose dream job would include kids, puppies, food, and travel. Until that weird (and seemingly messy) job manifests, she plays a consultant by day and mom to a energetic two-year old little guy at night. Sara hails from the sports-tastic city of Philadelphia, but has spent the past decade plus in the Washington, DC area.
There's little in Jen's life that's turned out the way she'd expected – it's been so much better! After traveling the country, and the world, as a television news producer, Jen is settled in Falls Church, VA with her husband and their three kids – ages seven, five and one. She works part time updating websites, but her real job is chauffeuring her kids to places like ballet, scouts and music class. Jen knows these fun times with small kids won't last forever – so she's squeezing in all the hugs and smiles she can. When she manages to sneak in some time for herself, she's usually hiding with her nose in a book.